...for roselovers.
This weekend it was a rose event in the park of
FREDRIKSDAL
in Helsingborg, a summercelebrate of the blooming of the roses in the park,...
... where you could meet other roselovers, talking, smelling and listening of roseconversations, buying roses and other things among roses.
Last week I was also visiting a friend with a lovely garden with a lot of roses and lilies.
The roses in my mosaicfrom Ulricas garden are for example
'Rhapsody in Blue'
and
'Rosa helenae'
.
And here are some roseportraits from...
...our garden.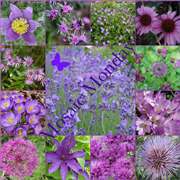 It is
Mosaic Monday,
and go to
JUDITH
if you will see more mosaic..
REJOICE the Summerlife in your garden!
Best wishes,
AnnA